2021-11-26
"Advancing Net Zero" Ideas Competition - Result Announcement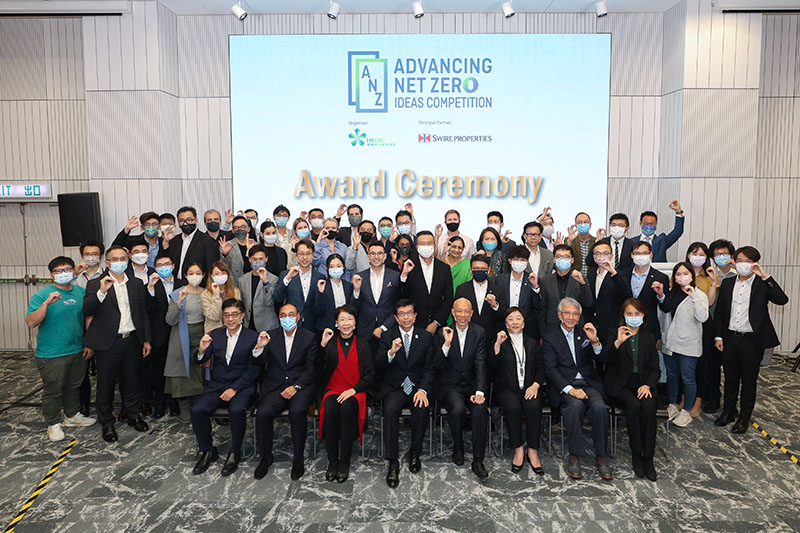 Organised by the Hong Kong Green Building Council (HKGBC) with Swire Properties as the Principal Partner, Hong Kong's first-ever
"Advancing Net Zero"(ANZ) Ideas Competition
aims at accelerating Hong Kong's building sector towards a sustainable future and actively meeting the Hong Kong Government's target of achieving carbon neutrality by 2050 by fostering innovative solutions for Hong Kong's unique high-rise, high-density, subtropical city context.
Thanks to the enthusiastic responses from the industry, the competition has received 22 entries from 58 organisations and companies around the world. The entries were all of a very high standard, comprised inspiring and ground-breaking concepts for both the local and global building sectors. Three Winners and five Merits were awarded by the Jury for their excellent and forward-looking solutions in Future Building and Existing Building category. Mr Wong Kam-sing, Secretary for the Environment, attended the Awards Presentation Ceremony as the honoured presenter.
Future Building Category
Winner: "The Treehouse" by Ronald Lu & Partners (Hong Kong) Ltd.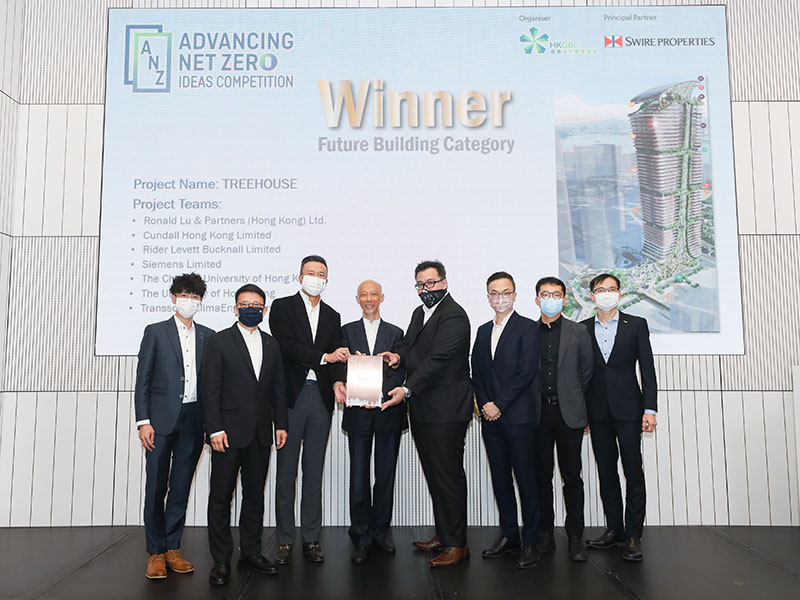 Winner: "Taikoo Green Ribbon" by Ove Arup & Partners Hong Kong Limited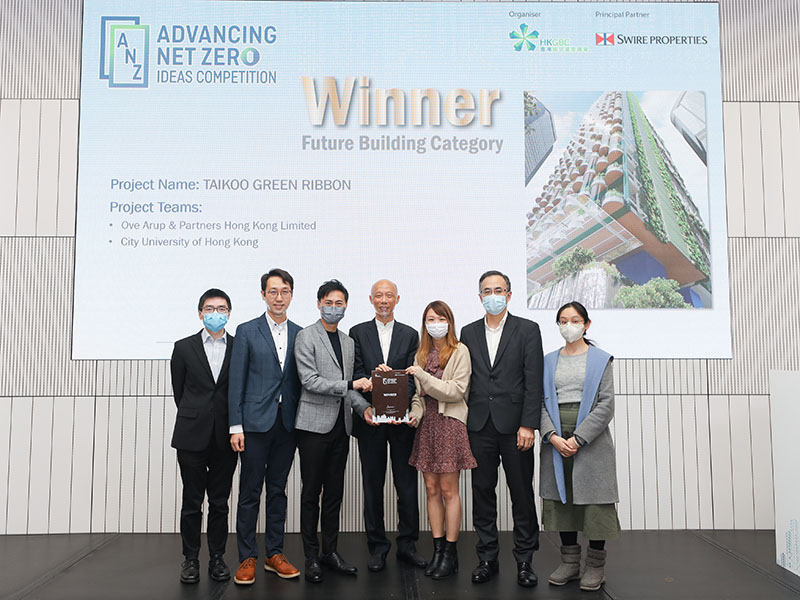 Existing Building Category

Winner: "The Living Lab" by Ove Arup & Partners Hong Kong Limited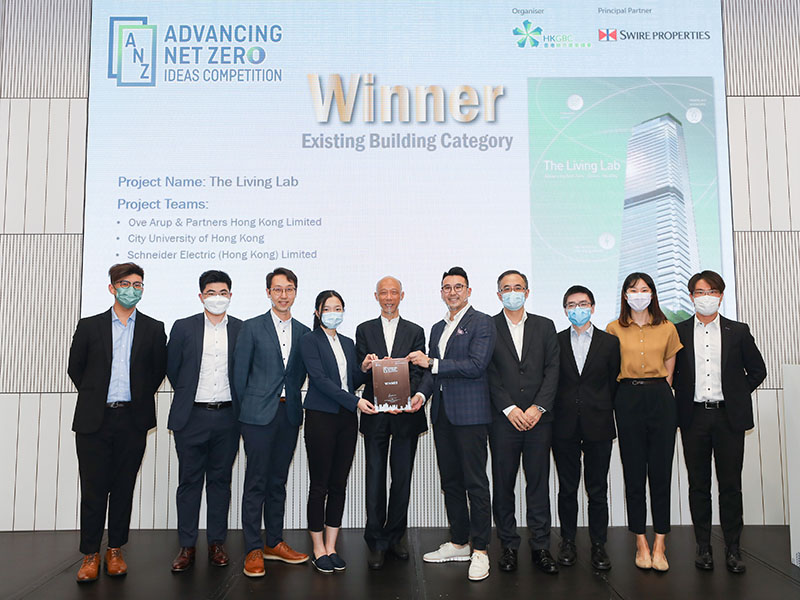 Congratulations to all Winners and Merits!